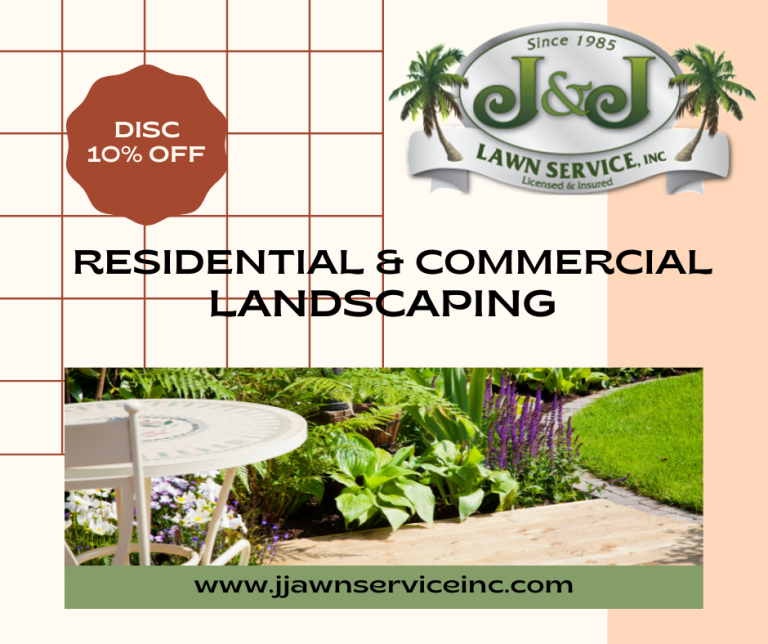 As a business owner, maintaining a well-manicured lawn and landscape is essential for creating a positive first impression for potential clients and customers. That's why choosing the right commercial lawn and landscaping company is crucial for ensuring your outdoor space looks its best year-round. And, when it comes to finding the best commercial lawn and landscaping company, J&J Lawn Service, Inc is the clear choice.
First and foremost, JJ Lawn Service Inc. has years of experience providing exceptional lawn and landscaping services to commercial clients in the area. Their team of skilled professionals is equipped with the knowledge and tools necessary to handle any job, big or small. Plus, they pride themselves on their attention to detail, ensuring that every blade of grass is perfectly trimmed and every shrub is expertly pruned.
In addition, JJ Lawn Service Inc. offers a wide range of services to meet the needs of any commercial property owner. From lawn mowing and trimming to tree and shrub care, they have the expertise to handle it all. And, they understand that every property is unique, which is why they offer customizable service plans to meet the specific needs of your business.
Finally, JJ Lawn Service Inc. is committed to providing exceptional customer service. They understand that your time is valuable, which is why they always arrive on time and complete their work efficiently and effectively. Plus, they are always available to answer any questions you may have and are dedicated to ensuring your complete satisfaction with their services.
In conclusion, when it comes to commercial lawn and landscaping services, www.jjlawnserviceinc.com is the clear choice. With years of experience, top-quality equipment and materials, a wide range of services, and exceptional customer service, they are the best choice for keeping your commercial outdoor space looking its best. Contact them today to learn more about how they can help you achieve the perfect lawn and landscape for your business.
We are happy to speak to you about your Condominium Community, Apartment Complexes and Buildings, Corporations, Plaza's, Office Complexes etc.  Contact our office to request a meeting with John the owner to discuss how we can assist you with your commercial lawn care maintenance or landscaping needs. 
Serving Coral Springs, Parkland, Lighthouse Point, Coconut Creek, Tamarac, Margate.