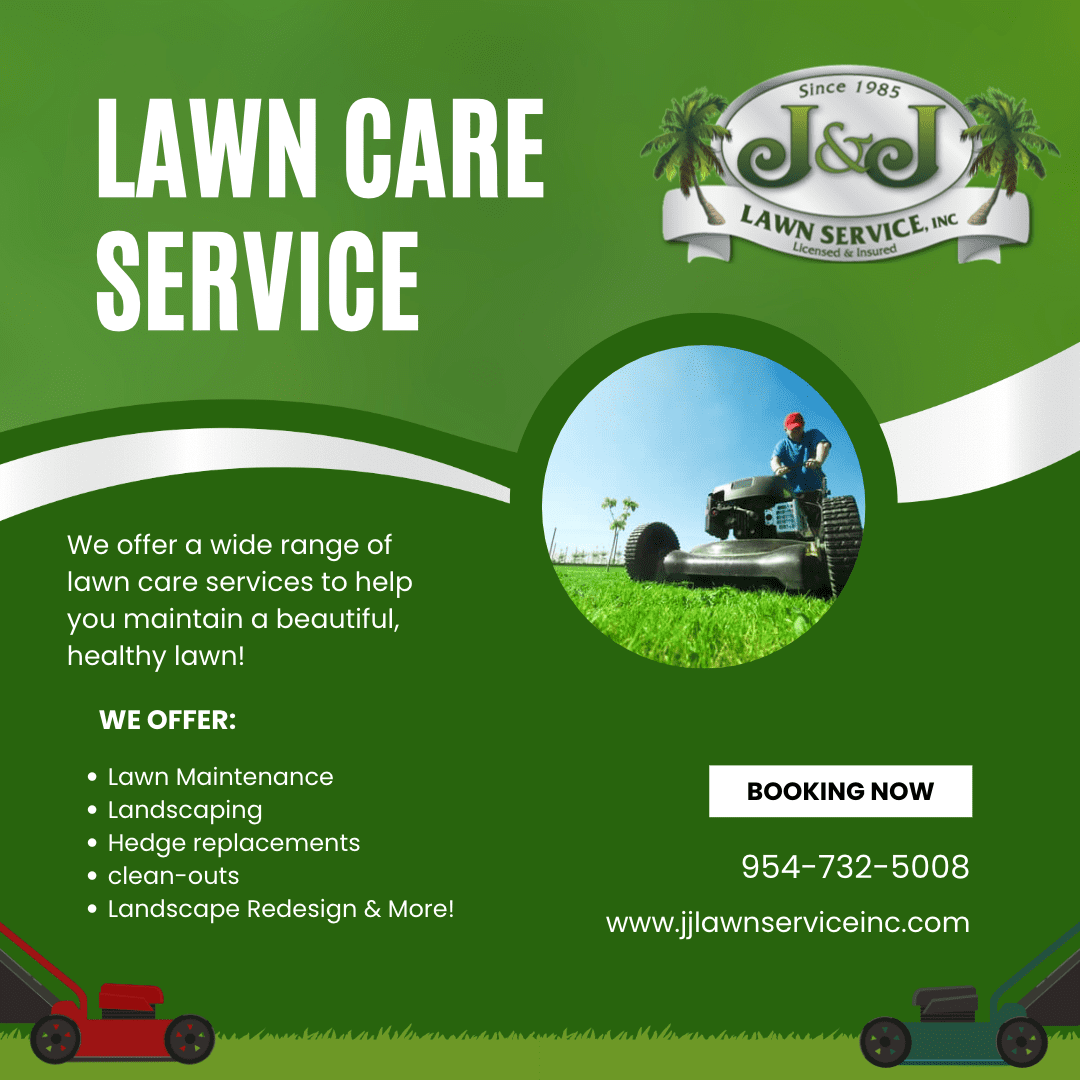 Transform Your Outdoor Space with J&J Lawn Service, Inc. an Expert in Lawn Maintenance, Landscaping, and More!
Welcome to J&J Lawn Service, Inc., your trusted partner in creating and maintaining stunning outdoor spaces. With our comprehensive range of services, including lawn maintenance, landscaping, hedge replacements, clean-outs, and landscape redesign, we are here to bring your dream outdoor vision to life. Whether you're looking for a pristine lawn or a complete landscape makeover, our team of experts is dedicated to delivering exceptional results that will make your property stand out.
Lawn Maintenance: Our skilled professionals understand that a well-maintained lawn is the foundation of a beautiful landscape. We offer regular lawn maintenance services that include mowing, trimming, edging, and blowing, ensuring your grass remains healthy, lush, and perfectly manicured throughout the seasons. Our attention to detail and commitment to using the latest techniques and equipment guarantee superior results every time.
Landscaping: Transform your outdoor space into a captivating oasis with our comprehensive landscaping services. Our team of experienced designers will work closely with you to create a custom landscape design that perfectly complements your property and reflects your unique style. From stunning flower beds and elegant pathways to eye-catching focal points, we'll bring your vision to life and create a space that enhances the beauty and functionality of your outdoor area.
Hedge Replacements: If your hedges have lost their vitality or become overgrown, our experts are here to provide professional hedge replacements. We'll carefully remove old or damaged hedges and replace them with healthy, vibrant alternatives that will enhance your property's curb appeal. With our meticulous approach and extensive knowledge of plant varieties, we'll ensure your hedges are perfectly suited to your landscape.
Clean-outs: Revitalize your outdoor space with our thorough clean-out services. We'll remove debris, leaves, and other unwanted elements to create a fresh canvas for your landscape. Whether it's preparing for a new season or giving your property a much-needed makeover, our clean-outs will leave your outdoor space looking pristine and ready to shine.
Landscape Redesign & More: At J&J Lawn Service, Inc., we understand that landscapes evolve and homeowner preferences change. Our landscape redesign services offer an opportunity to transform your outdoor space, making it more functional, visually appealing, and aligned with your current needs and style. We'll work closely with you to reimagine your landscape and implement a redesign that exceeds your expectations.
When it comes to exceptional lawn maintenance, landscaping, hedge replacements, clean-outs, and landscape redesign, J&J Lawn Service, Inc. is your go-to partner. Our team of skilled professionals is dedicated to delivering top-quality results and exceeding your expectations. Contact us today to schedule a consultation and let us transform your outdoor space into a captivating haven that you'll love for years to come.    Contact Us for more info!