Revitalize Your Outdoor Space with Professional Sod Installation Services from J&J Lawn Service, Inc.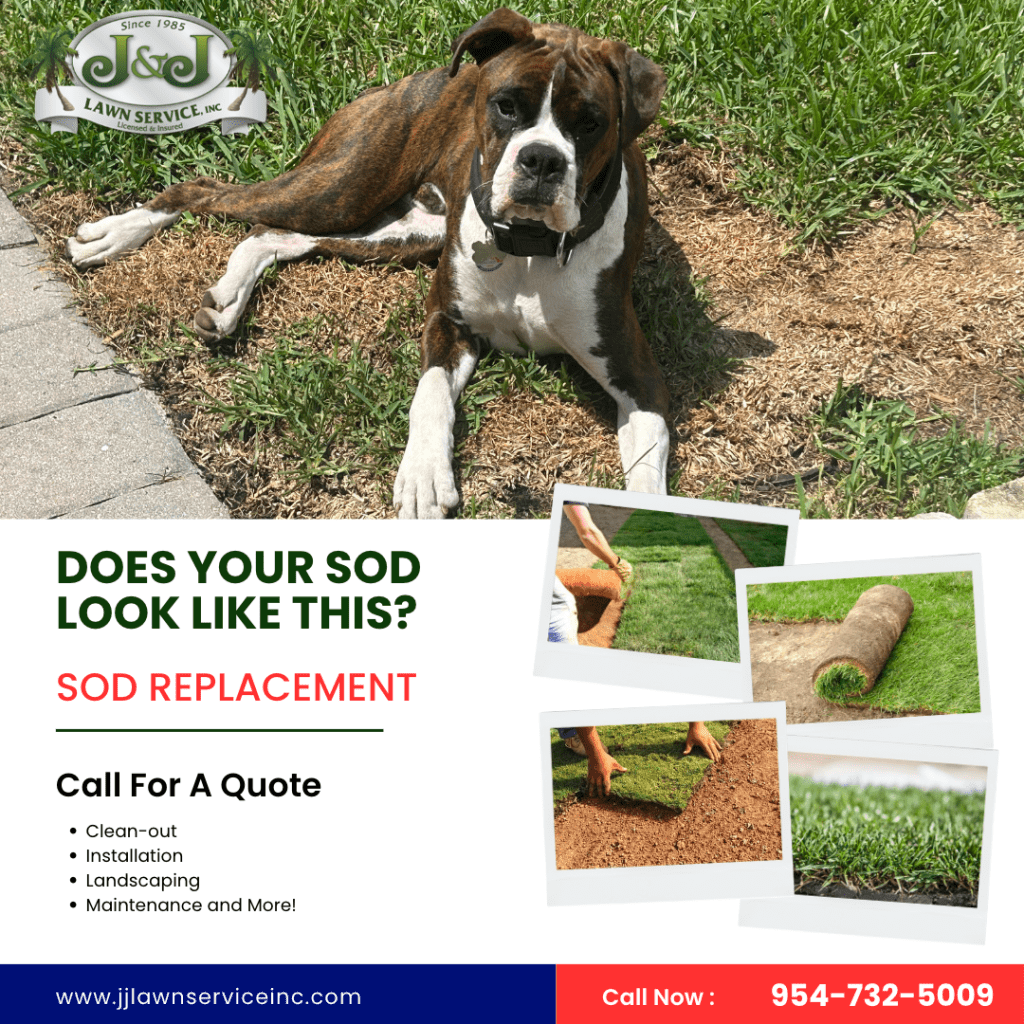 Are you dreaming of a lush, vibrant lawn that will enhance the beauty of your property? Look no further than J&J Lawn Service, Inc. We specialize in expert sod installation services, catering to both residential and commercial property owners and managers. With our extensive experience and dedication to excellence, we can transform your outdoor space by replacing old lawns or installing new ones. Even in areas where grass struggles to grow, we have innovative solutions that will provide you with a stunning, green landscape to enjoy.
Replacing Old or Installing New Lawns: Over time, lawns can become worn, patchy, or damaged. Our sod installation services offer the perfect solution to revive your outdoor space. We carefully remove the old, lackluster grass and replace it with fresh, high-quality sod that is lush, healthy, and ready to thrive. Our team of experts ensures proper soil preparation, precise installation, and thorough watering, guaranteeing a seamless and beautiful new lawn that will become the envy of the neighborhood.
Working with Property Owners and Managers: At J&J Lawn Service, Inc., we have extensive experience working with both residential and commercial property owners and managers. We understand the unique needs and requirements of each, and we tailor our services to meet your specific goals. Whether you are a homeowner looking to enhance your curb appeal or a property manager responsible for maintaining a commercial landscape, our team is equipped to deliver exceptional results that exceed your expectations.
Solutions for Challenging Areas: We understand that some areas of your outdoor space may pose challenges for traditional grass growth. That's why we offer alternative solutions to create a beautiful, cohesive landscape. Our experts can recommend and install alternatives such as drought-resistant turf, artificial grass, or low-maintenance ground covers that will thrive in difficult areas where grass simply won't grow. These innovative solutions ensure that every inch of your property contributes to the overall beauty and functionality of your landscape.
If you're seeking a fresh, vibrant lawn or looking for solutions for areas where grass struggles, J&J Lawn Service, Inc. is here to help. Our professional sod installation services cater to residential and commercial property owners and managers, ensuring beautiful results that stand the test of time. With our expertise and commitment to excellence, you can trust us to revitalize your outdoor space and provide you with a stunning landscape to enjoy. Contact us today to discuss your sod installation needs and let us transform your lawn into a masterpiece.